Splendid FBC 2018, Fabulous Glass from NorthGlass
source:NorthGlass
type:Company News
date:2018-11-14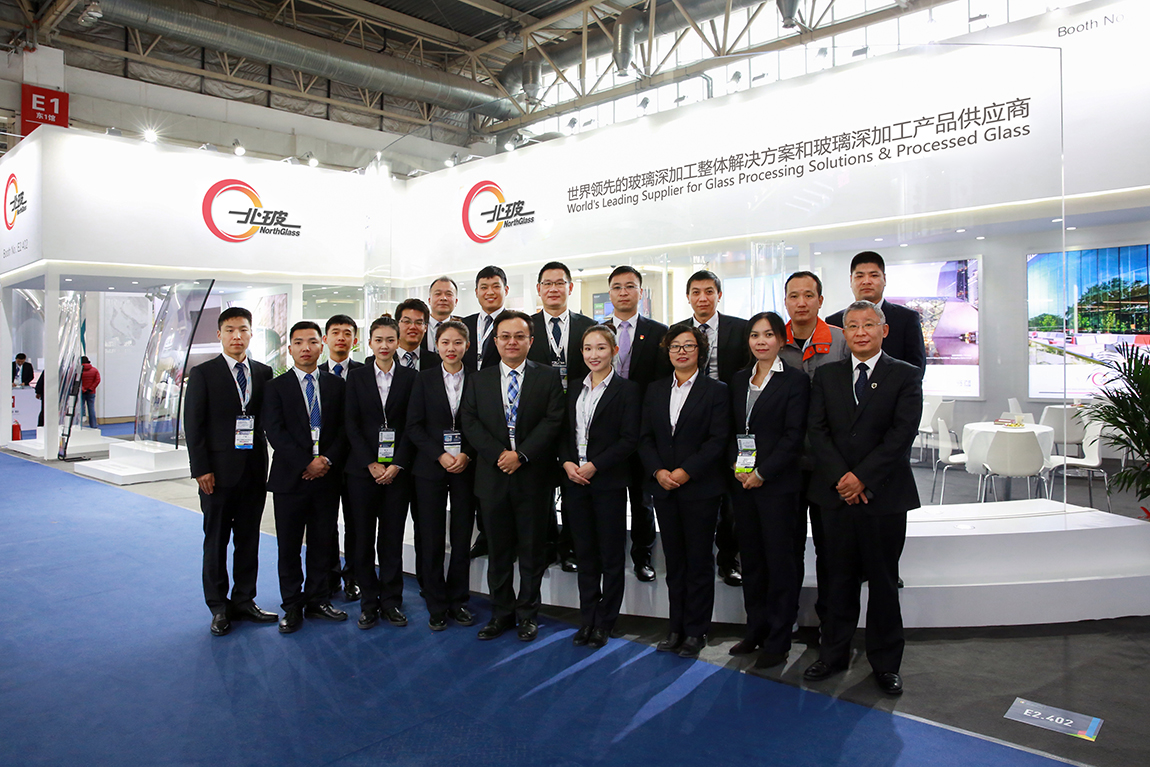 4-day Fenestration Bau China (FBC) 2018was successfully concluded on 3rd, Nov., 2018. In this exhibition, totally 656 exhibitors showcased their up-to-date architectural door & window & curtain wall products, technologies and building solutions, covering 30,000 kinds of new products on an area of 105,000 square meters. Nearly 101,000 professional visitors attended the exhibition.
Three glass business units of NorthGlass from Tianjin, Shanghai and Luoyang attended this grand gathering.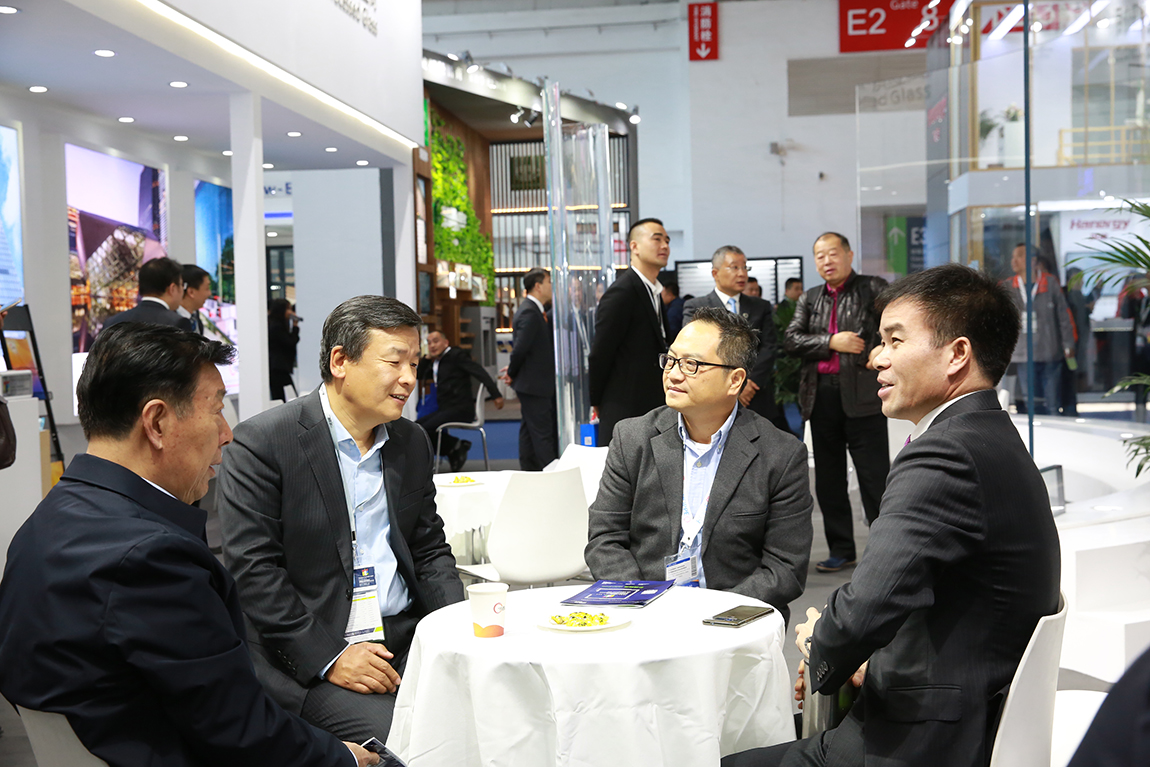 On the opening day of the exhibition, Mr. Hao Jiping, president of China Construction Metal Structure Association, paid a special visit to NorthGlass stand. Mr. Gao Li, president of NorthGlass warmly received him and gave a detailed introduction of the company and exhibits on the stand, especially the jumbo curved tempered glass with an arc length of 8 meters independently developed and produced by NorthGlass. President Hao was full of praise for the differentiated development approach of NorthGlass, meanwhile gave thanks to the supportive work NorthGlass has done for the preparations of .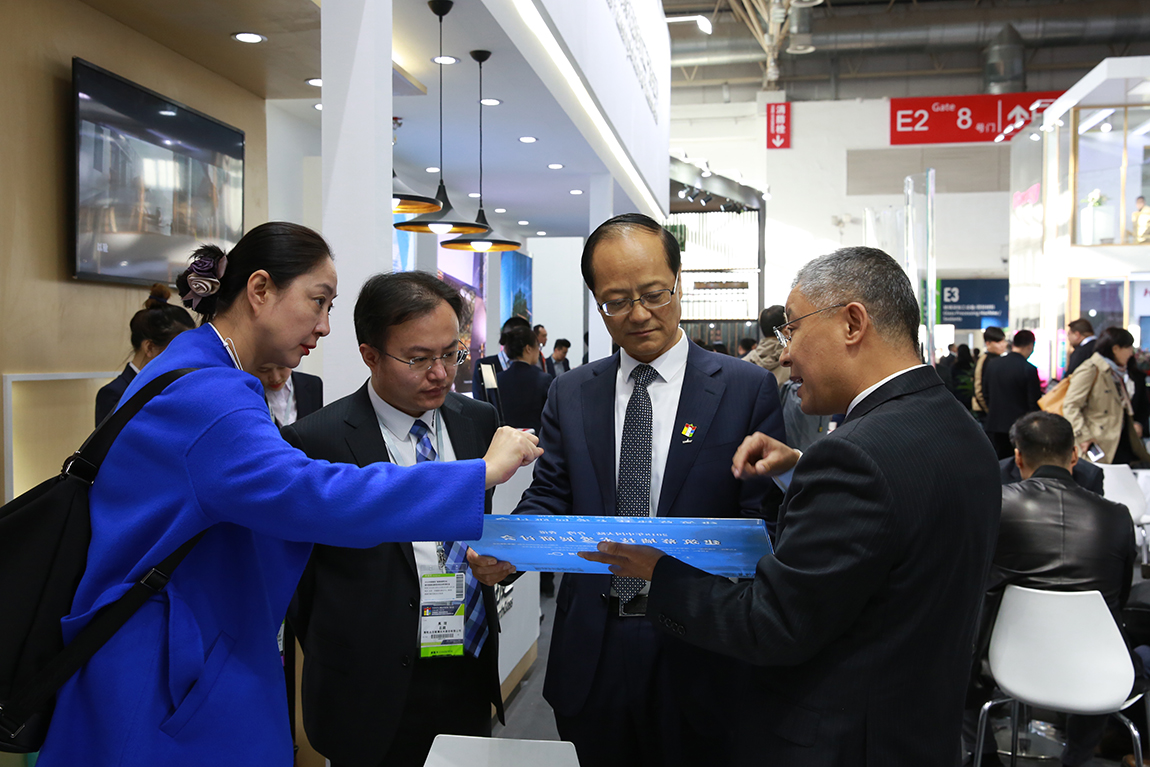 In this exhibition, NorthGlass brought a variety of her own up-to-dated products – double curvature Low-E tempered glass, slump-bending glass – water wave, S-shape SGP laminated slump bending glass ( with a radius of 180 mm ), slump bending glass – semi circle ( with a radius of 175 mm ) as well as original curved tempered glass with a super-long arc length, the size of which can incredibly reach 8000mm ( bent edge ) x 4000mm and the minimum radius of which is 4000 mm. These fabulous exhibits full of innovation attracted a number of building owners, designers, curtain wall design consulting companies, curtain wall companies and visitors from all over the world to come over for business consultations and negotiations.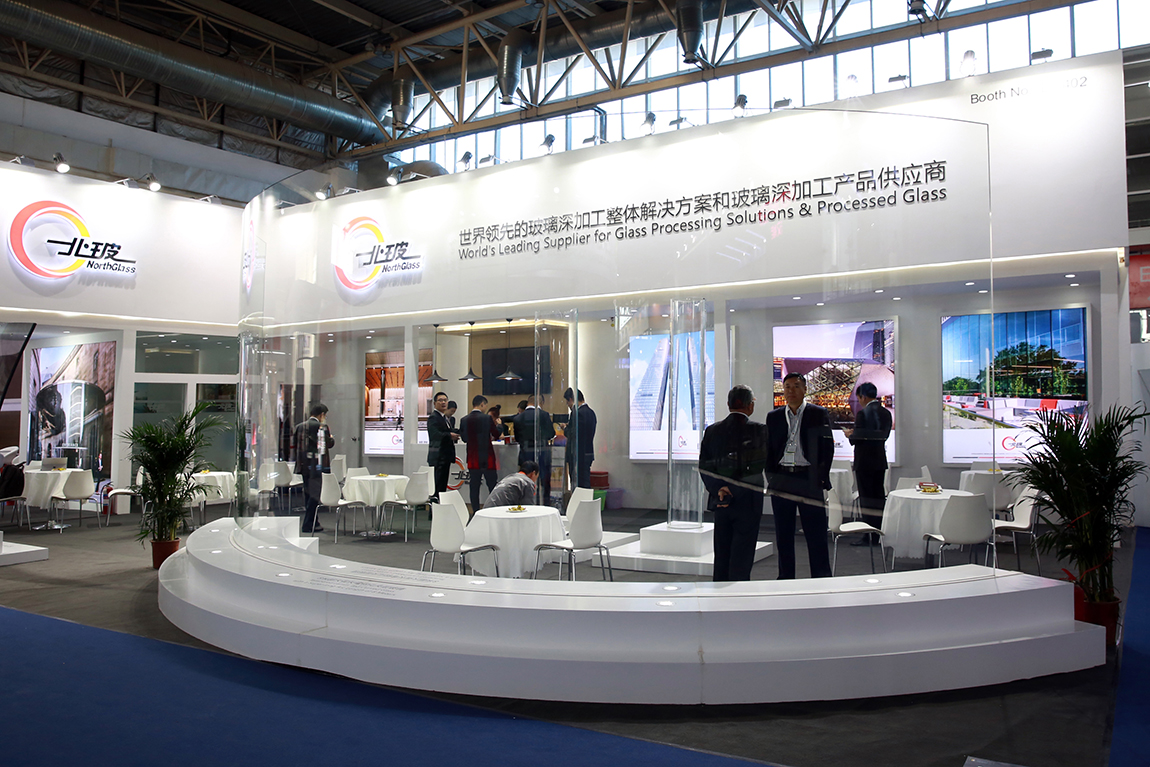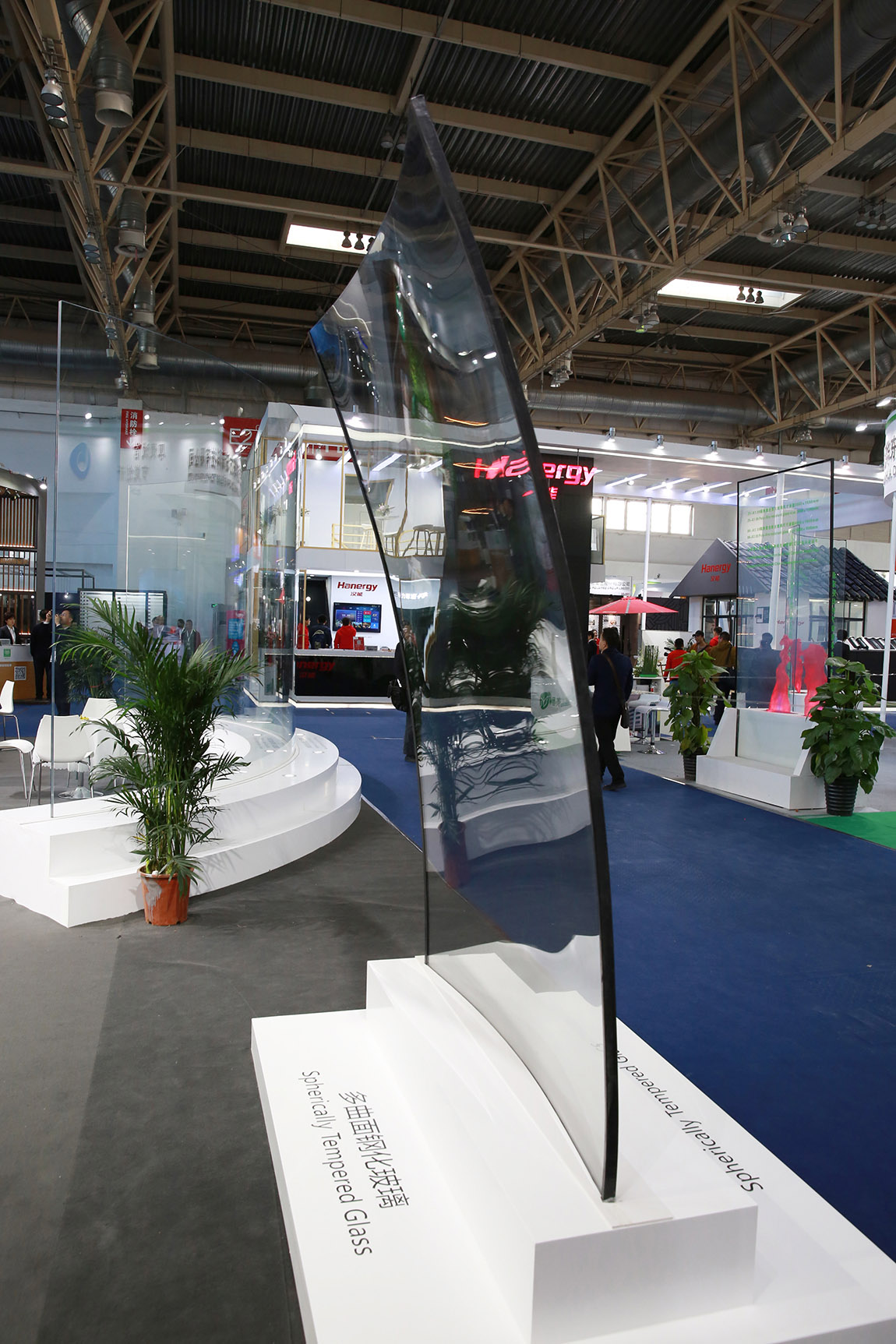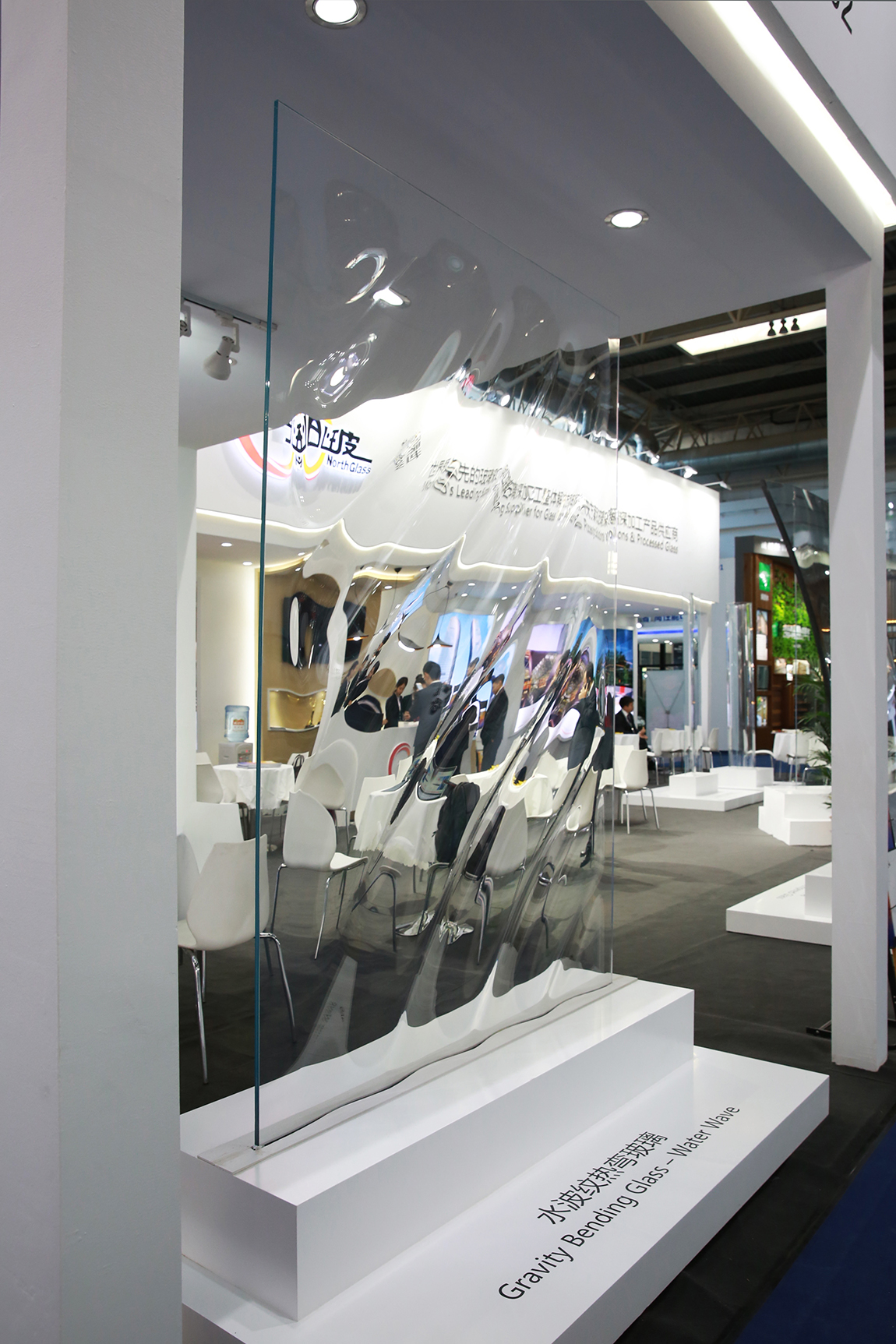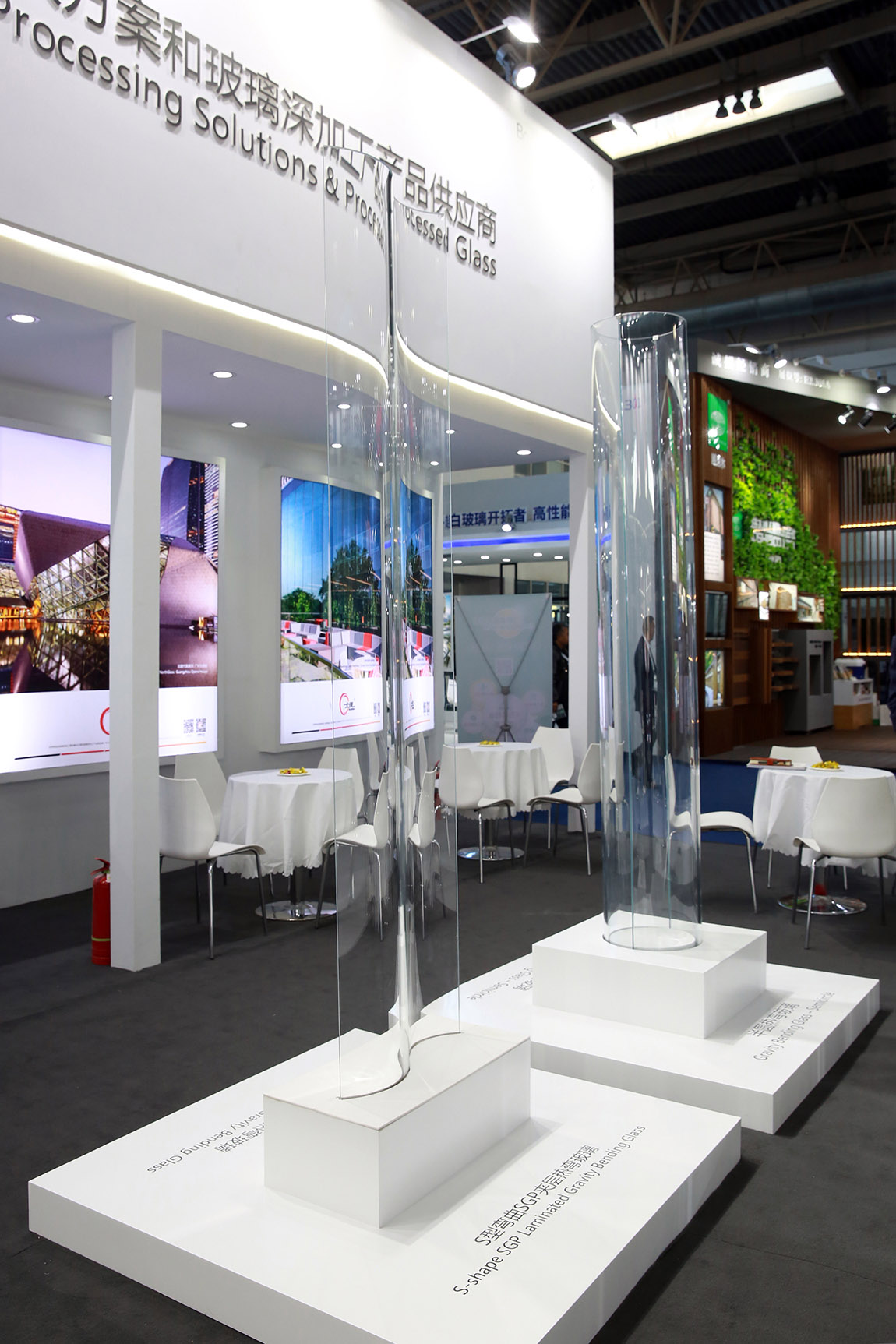 On the night of 31st, Oct., the opening dinner of FBC 2018 and the 3rd "FBC Awards" ceremony of building doors & windows & curtain wall industry were grandly held in Quintiles Hotel in Beijing. "FBC Awards" was set up in 2014 and the award ceremony was held every two years, aiming to encourage the green and innovative spirits of building doors & windows & curtain wall enterprises, promote innovative products, technologies, applications, superior enterprises and excellent entrepreneurs, as well as increase public attention to the whole doors & windows & curtain wall industry. "FBC Awards" is a significantly influential award in building doors & windows & curtain wall industry.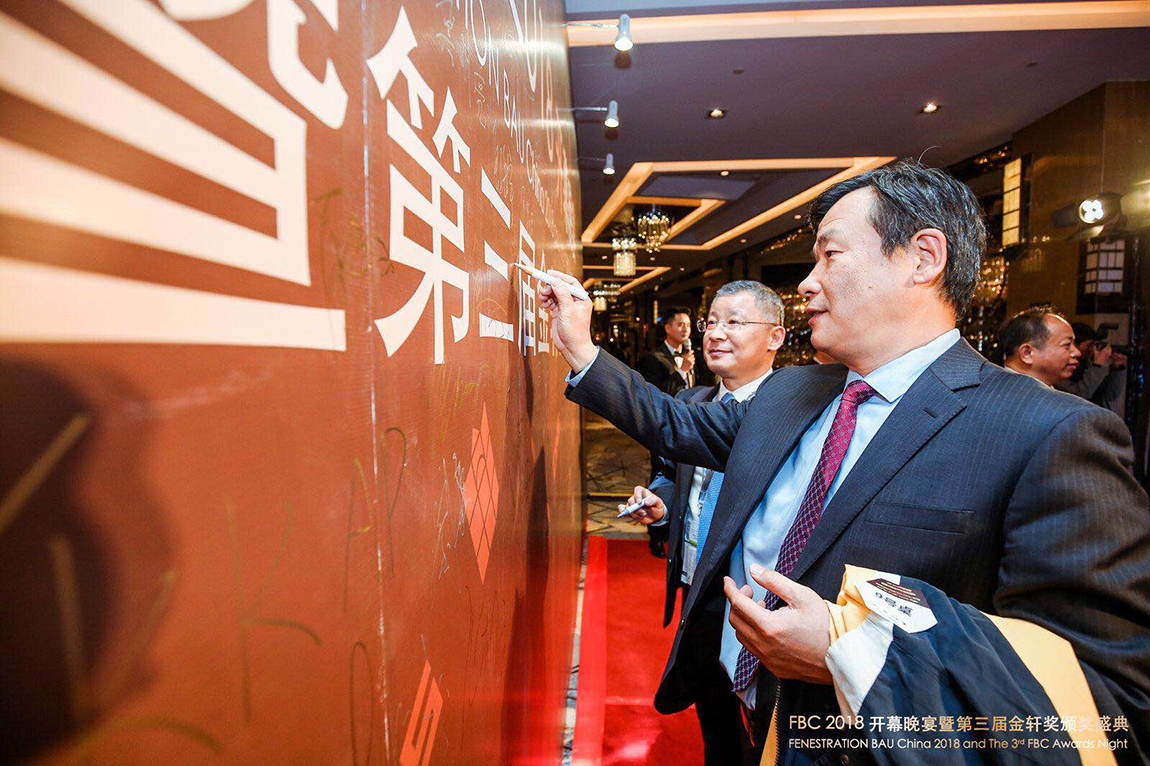 This time, for "FBC Awards", three rounds of appraisal were conducted including preliminary examination of judging committee experts, on-line voting and final appraisal of judging committee. Finally, 15 brands, 30 innovative products, 5 construction project applications, 10 enterprises and 15 personages stood out from the awards competition. The winner list was released in September, and NorthGlass won three awards of " the Best Solutions of Building Envelope System ", " the Most Innovative Matching Products", and " Entrepreneurs with the Most Strategic Thinking ".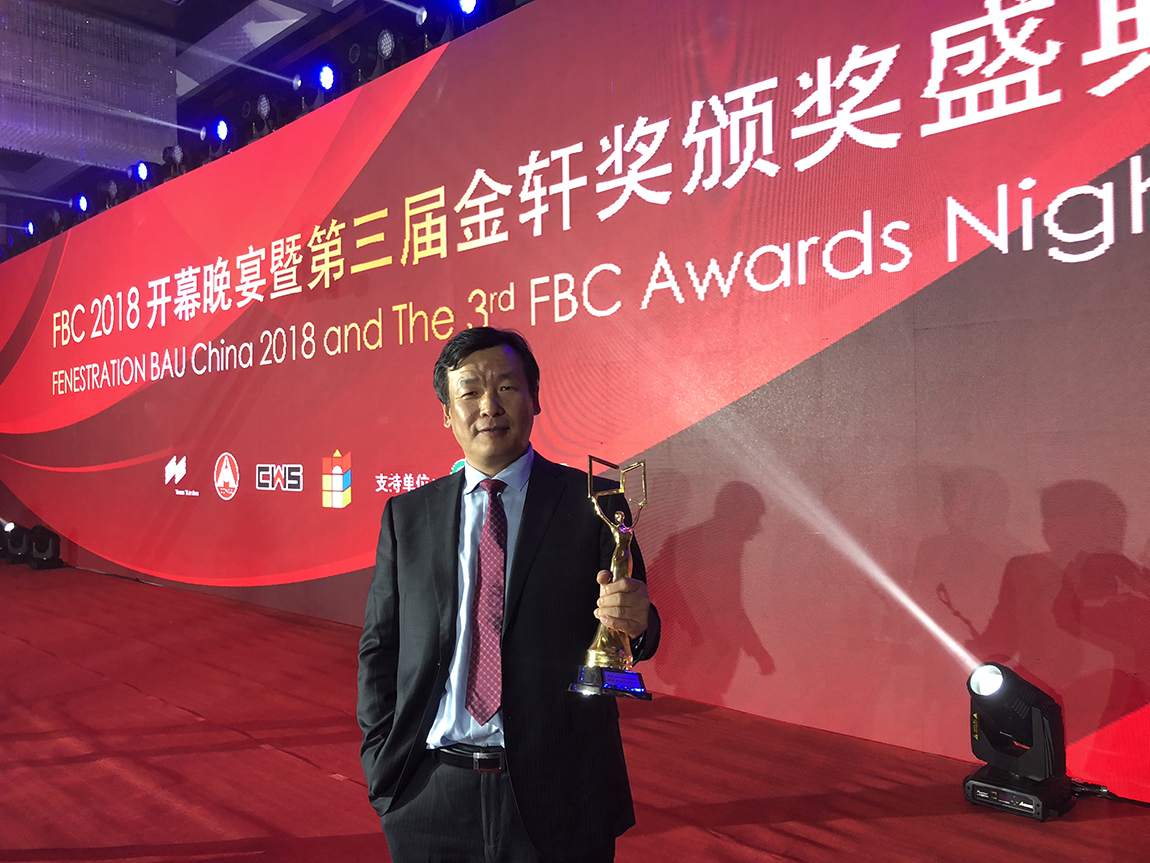 FBC provides a great platform for numerous enterprises to promote their innovations and communications. Through this platform, NorthGlass demonstrates her comprehensive strength and attracts extensive attention in the industry. In future, NorthGlass will continue innovating and accordingly improve product quality so as to bring more novel-innovative and better products to the majority of customers. Without much exaggeration to say, "As long as you think, nothing is impossible for NorthGlass!"
Great Moments