Born in China — NorthGlass' Jumbo Curved Glass Highlighted in Glasstec 2018
source:NorthGlass
type:Company News
date:2018-11-12
In May, 2018, Tianjin glass production base – Tianjin NorthGlass, one subsidiary of NorthGlass Group, successfully produced a piece of almost perfect oversized curved tempered glass with an arc length of 8 meters. It was produced by NorthGlass self-made bent tempering furnace, awaiting the shining moment on "technology live" of glasstec 2018.
Jumbo glass was ready for delivery to glasstec
"Technology live" has been the most popular central hub of glasstec for years, where cutting-edge glass samples are specially exhibited, an inspirational platform to combine the potential functionality and artistry hidden in the glass.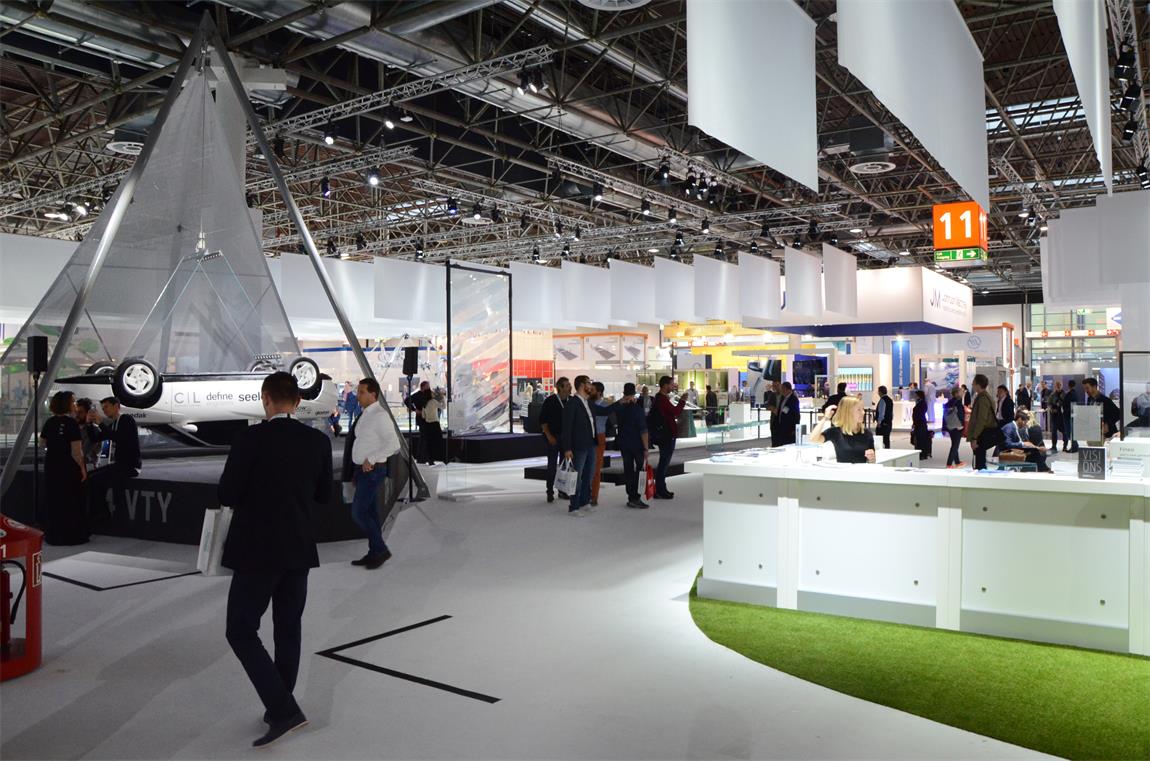 Exhibition Area of Glasstec Technology Live
This time, for glasstec 2018, "technology live" was looking for those innovative products with new concepts and new orientations, finally collecting a series of works from 47 enterprises, organizations and individuals, including those well-known enterprises and academic institutions in Europe and America, such as AGC, Seele, Cricursa, Arcon, Lisec, Glass and Curtain Wall Technology Research Group of Cambridge University, etc..
NorthGlass Curved Glass with Super-long Arc Length
As the only one among Chinese enterprises to be selected to join in the exhibition area of "technology live", NorthGlass showcased this oversized laminated curved tempered glass brought by Tianjin NorthGlass. "It is a very successful exhibition beyond my expectation. Industry well-known insiders in Europe even said that this oversized curved tempered glass from NorthGlass was the best one showcased in technology live", speaking of this glass, Mr. Gao Qi, Vice President of NorthGlass & General Manager of Tianjin NorthGlass, was full of pride:" This exhibition is a great opportunity for Tianjin NorthGlass. We are an innovative company, dedicating in the research and development of new products for many years. The kind of glass we can provide is incomparable in terms of both innovativeness and product quality. In this exhibition, we want to let European customers know more about NorthGlass. "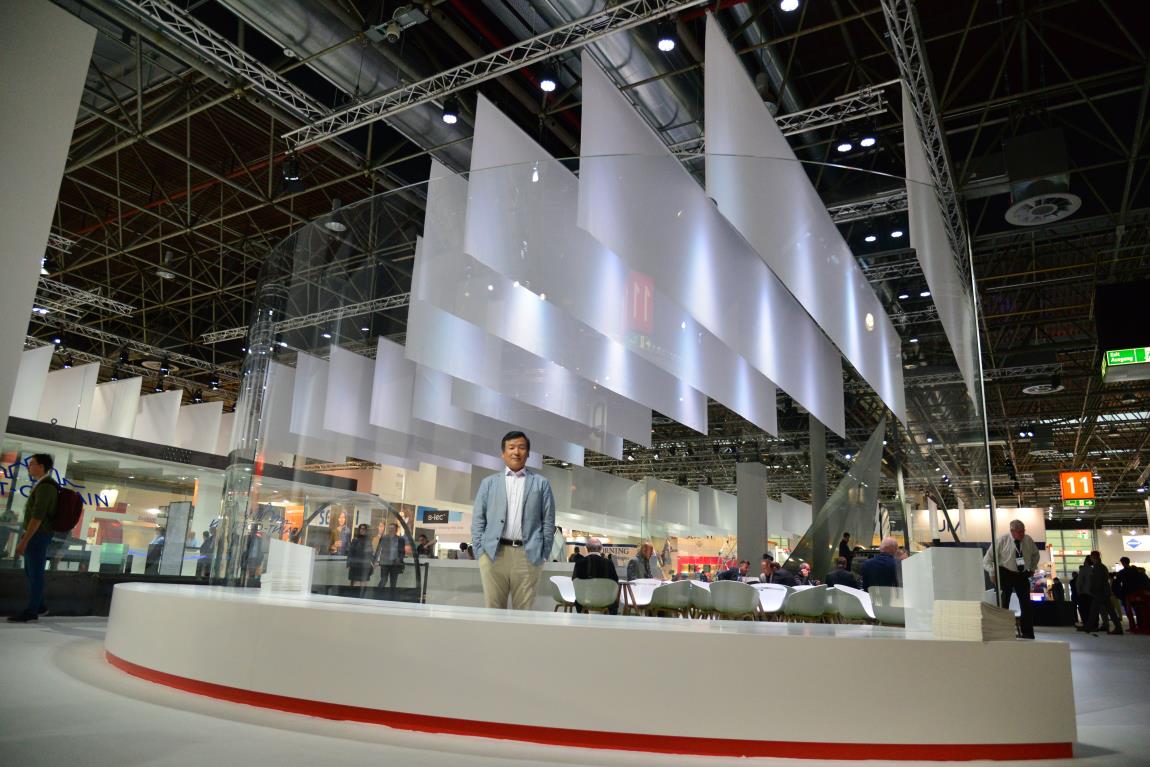 Mr. Gao Qi, Vice President of NorthGlass & General Manager of Tianjin NorthGlass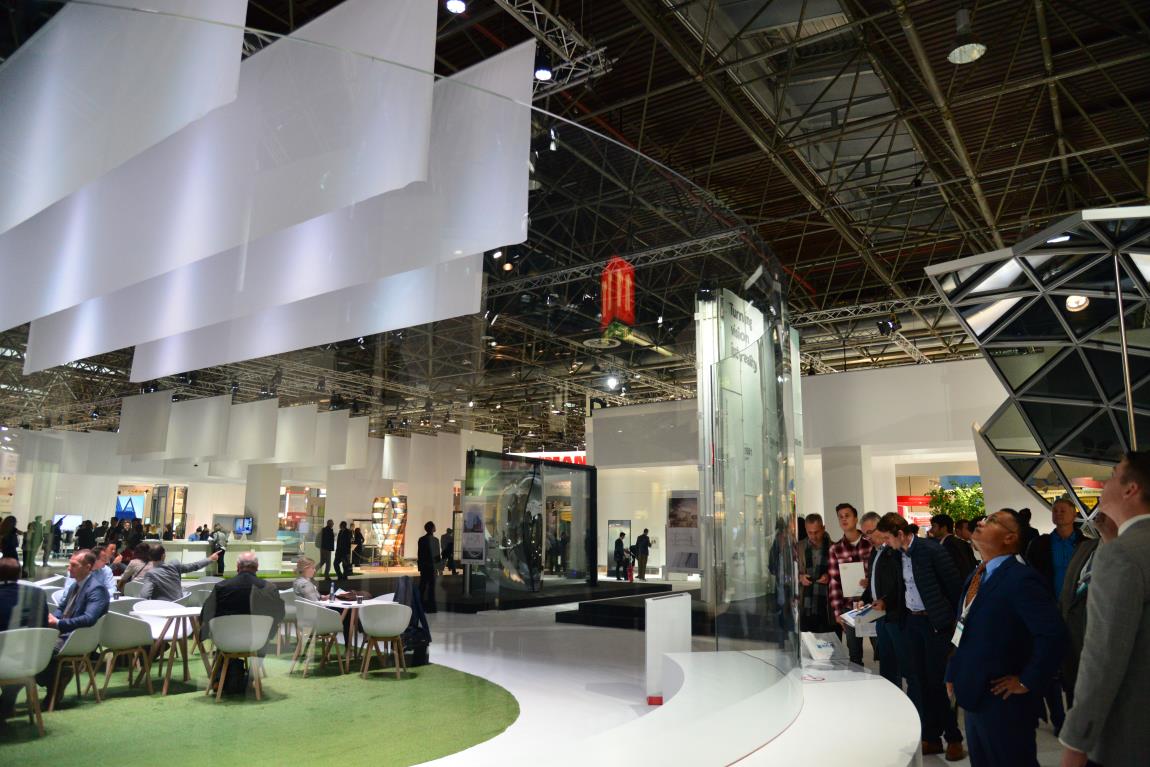 If you think that this glass is nothing but "Made in China", you are wrong. It is "Born in China", manufactured by NorthGlass' self-made tempering furnace. The arc length of the glass is nearly twice as long as that of the previous record. In other words, the core technologies and processes to produce curved tempered glasswith super-long arc length are all in Chinese hands.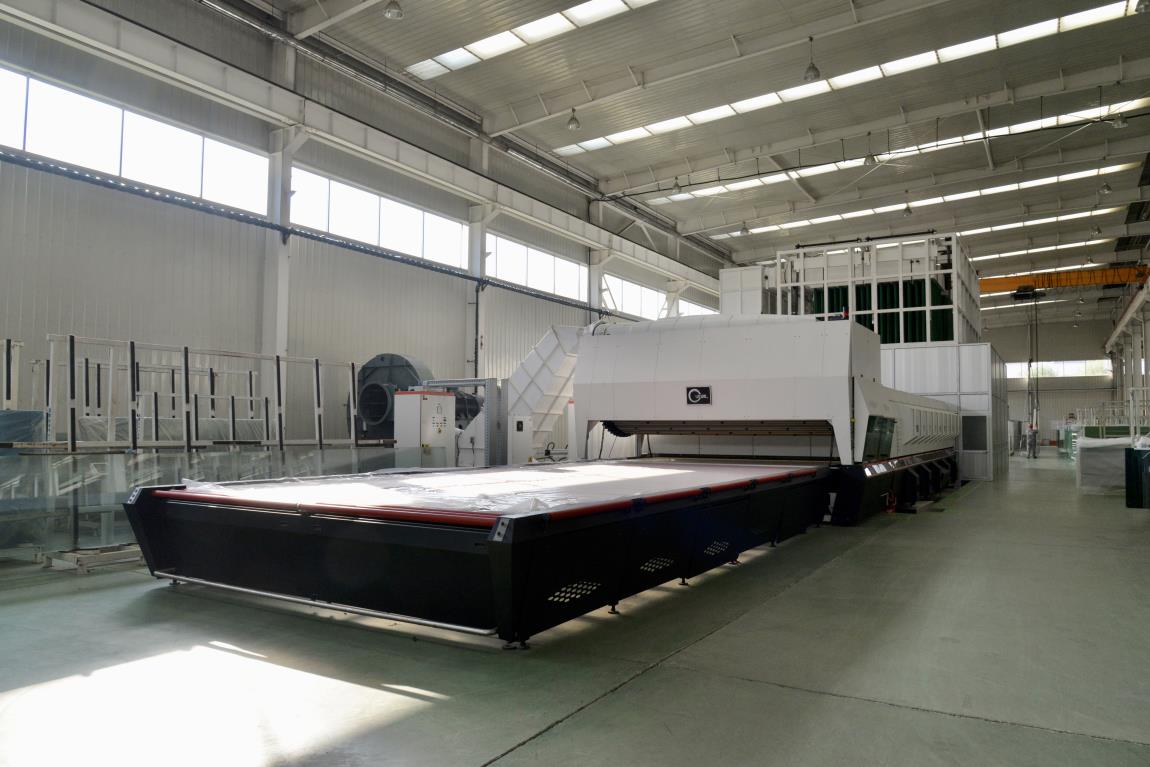 Super-large bent tempering furnace independently developed and manufactured by NorthGlass
Max. Glass Size: 8 m (bent edge) × 4 m
Min. Radius: 4 m
Years of giving birth to new products make NorthGlass be highly recognized in global market. Glass products from NorthGlass have been applied in more and more landmark buildings. "Made in NorthGlass" has become a synonym of quality and innovation.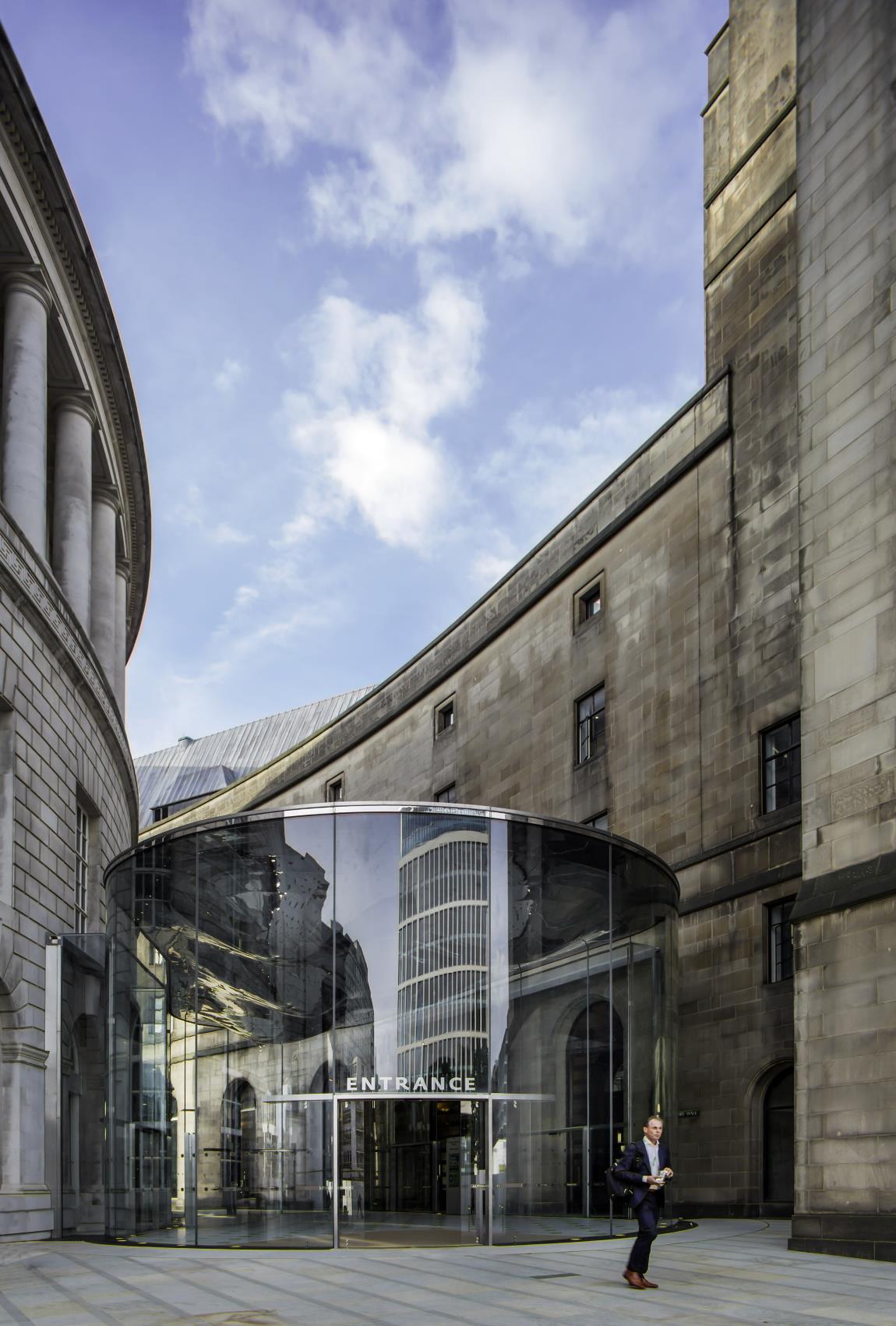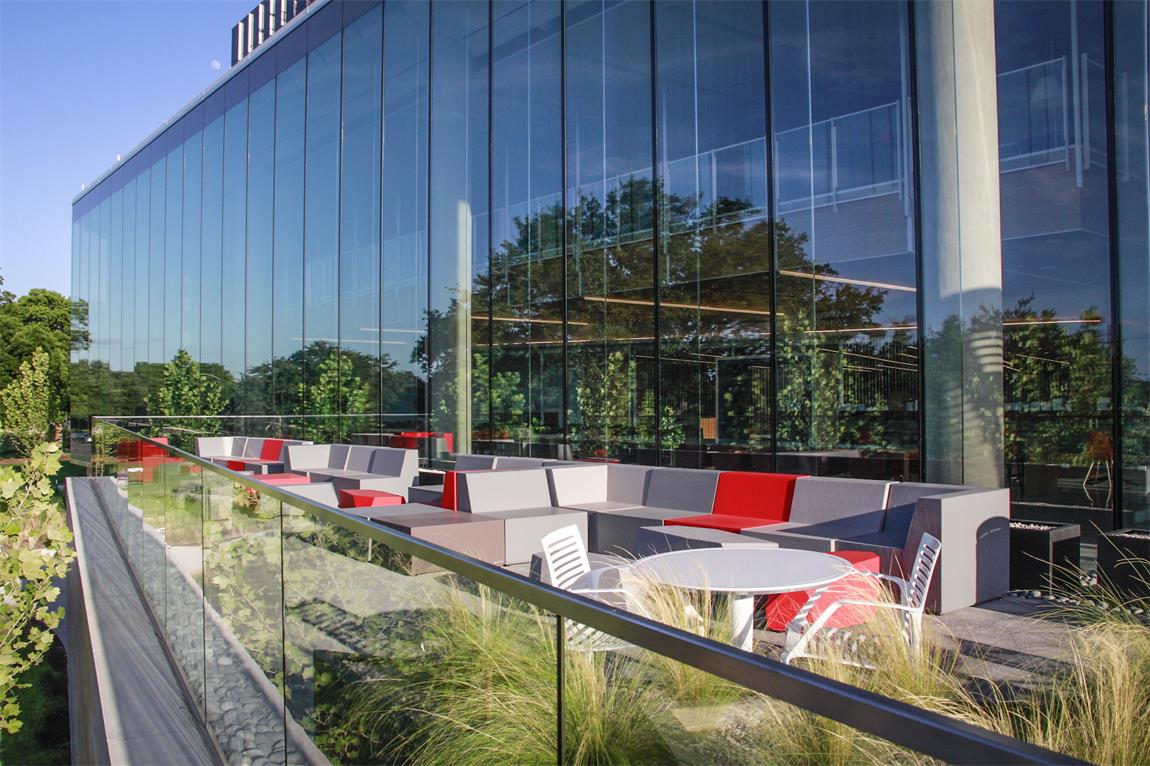 NorthGlass Representative Glass Projects in Europe and America
"What we can find in glass applications in recent years is that, NorthGlass mainly focused on the R & D of large-size hyperbolic curved tempered glass and slump bending glass ", Mr. Gao Qi said, " Today, NorthGlass is recognized as one of the best domestic curtain wall glass suppliers in the industry. And almost all glass projects we took were directly assigned by customers, which were unimaginable in the past." In recent years, glass products from NorthGlass have been sold to a number of countries and regions, such as Europe, North America, Japan, Korea, Vietnam, Hongkong, Taiwan, etc., holding a stable market share in global market through step-by-step efforts. " In future, we will continue to showcase NorthGlass' newest products in Europe, letting European customers to know more about glass from NorthGlass in a most intuitive way", said by Mr. Gao Qi.
Other Exhibits on NorthGlass Stand
During glasstec 2018, on NorthGlass' own stand, NorthGlass also exhibited other types of eye-catching glass: spherically Low-E tempered glass, slump bending glasss – water wave, S-shape SGP laminated slump bending glass, slump bending glass – semi circle.
Other Exhibits on NorthGlass Stand