NorthGlass New Glass Project —— Oracle Waterfront Campus
source:NorthGlass
type:Company News
date:2018-08-16
US Oracle Company, as the second largest software company in the world, built a new corporate campus (Cutting-Edge Cloud Campus) on the edge of downtown in East Austin in 2018, which is a new business highlight for the company.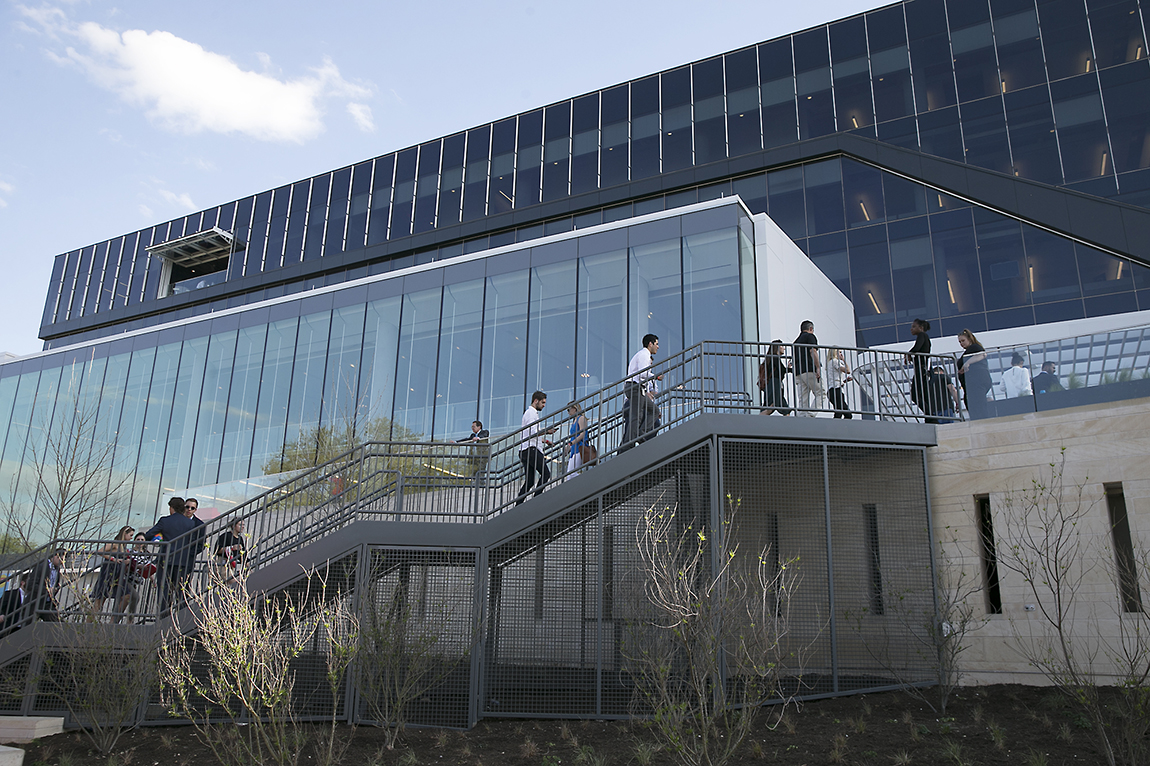 Early in Dec., 2015, when Oracle announced its plan for the first phase construction, it was planned to build a campus in the south of Eastern Waterfront Boulevard, covering an area of 170,000 m2 to accommodate 3,000 employees. This campus is designed to attract, retain and inspire top technology talent—including the many millennials entering the workforce. The design includes flexible, forward-thinking spaces featuring large floor plates and ten-foot ceilings for abundant natural light, and a stunning outdoor plaza that provide workers with the opportunity to reflect and recharge. Amenities include multiple cafes and state-of-the-art wellness and fitness facilities. Furthermore, in the campus, you can overlook a 300 m – long lake named "LadyBird". The façade lines of the building imitate the sliding wakes on the water. Together with the tracks of bikeway on the opposite side and constantly-changing skylines of Austin, all these lines contribute to such a unique campus view.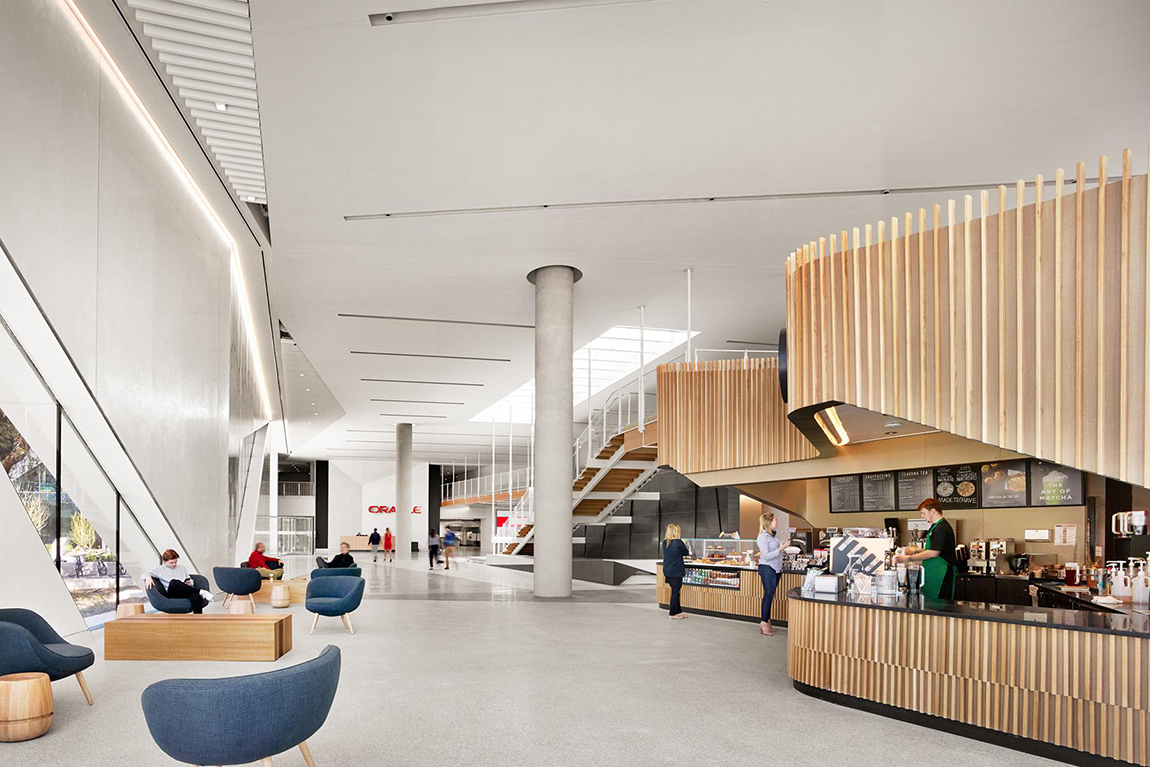 The podium building of this"Cutting-Edge Cloud" campus adopted many large-size full-height glazings with the height of 9.3 m, which were supplied by Tianjin NorthGlass. The make-up of such a glass panel is: 10 mm super-clear tempered glass + 1.52 SGP + 10 mm super-clear triple-Ag Solarban72 tempered coated glass + 12 A + 10 mm super-clear tempered glass. It was reported that this structural glass project was the first one to use oversize triple-Ag Low-E coated glass. The characteristics of "super large, super clear & super flat" get these glass panels highly recognized by the proprietor and architects.
In Jun., 2018, this campus project received the Golden Trowel Award for excellence in the Industrial/Commercial category. The campus is not only a workplace, but also one of the most precious assets for Austin. As one of the façade glass suppliers, NorthGlass was very proud to cooperate with Oracle to bring this innovative and cutting-edge concept to life.