NorthGlass Glass Louvres Decorate KIA Visual Plaza
source:NorthGlass
type:Company News
date:2020-08-03
Kia Motors Corporation(KIA), is the earliest automobile manufacturer in Korea, which was established in 1944. In 2000, it merged with Hyundai Group to establish Hyundai-Kia Automotive Group. Hyundai-Kia Automotive Group is the world's fifth largest automobile manufacturer.
In 2019, Hyundai-Kia Automobile Group invested and built Kia Automobile Visual Plaza (KIA Plaza for short) for internal staff training of Kia. Located in Yongin City, Gyeonggi Province, the square covers an area of 49,825 square meters, with a total construction area of 27,155 square meters and can accommodate about 1000 people. KIA Plaza has lecture rooms, a conference hall, coffee shops, rest area and 176 staff quarters, as well as outdoor walking garden and football field. The building is a square structure with 16,900 pieces of SGP colored glazed laminated louver glass on the facade, which provides the building with a gorgeous "coat", making it full of modernist style, all of the louver glass are provided by Tianjin NorthGlass.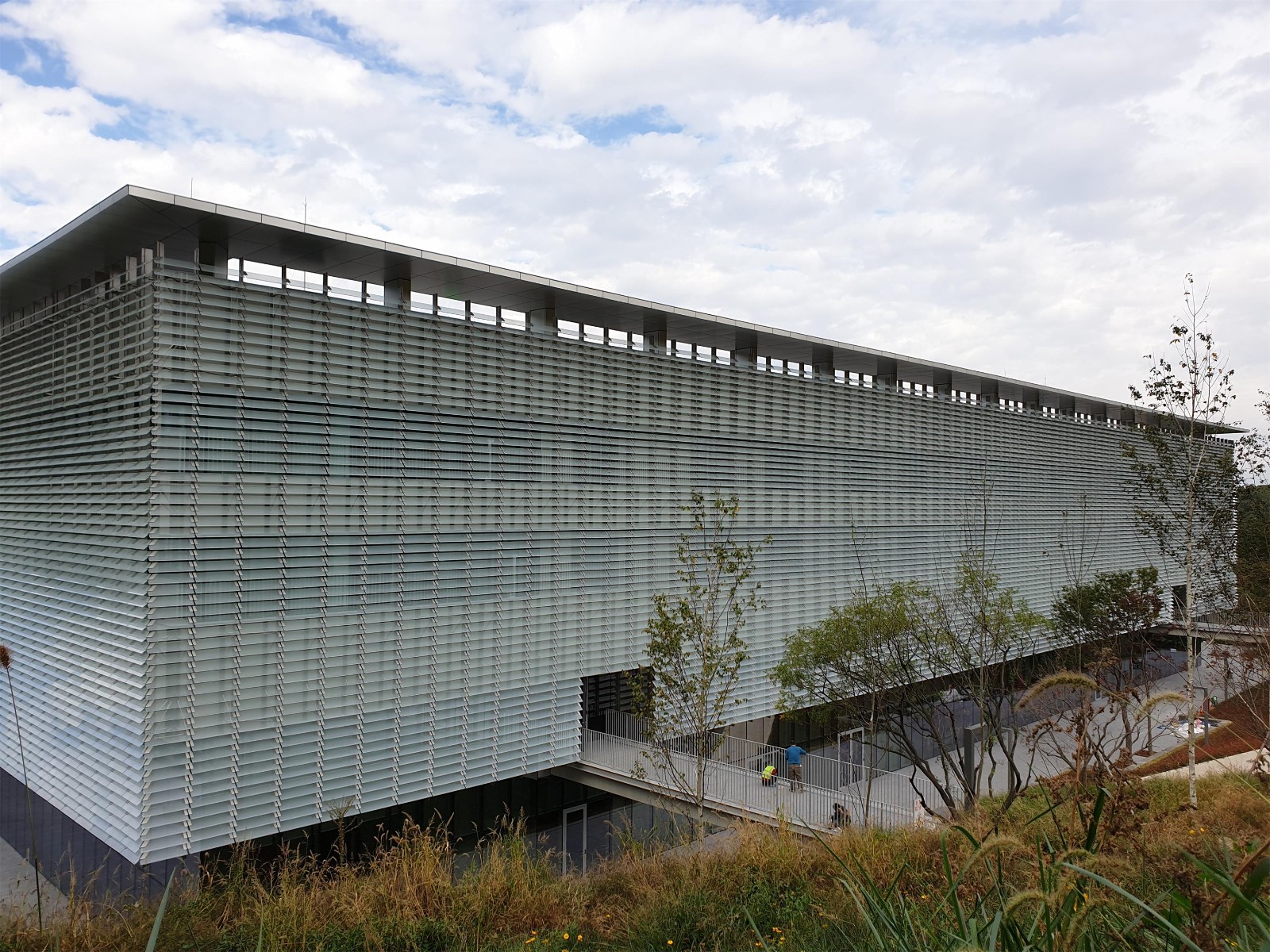 The ultra-clear SGP laminated glass is selected for the project. The outer glass is made of semi-tempered colored glazed glass with white dot. The uniform glass louvres are not only beautiful, energy-saving, concise and neat, but also easy to clean, free to adjust, and easy to use.
The quality requirements of this project is very high, and the quantity is large, the processing is complicated, the supply cycle is short. In order to meet the needs of customers, the main backbones and technical members of Tianjin NorthGlass discussed and studied new technology and new methods, carried forward the fighting spirit. All the glass was successfully delivered within two months, which was fully recognized by the owner.
NorthGlass will continue to adhere to the corporate culture of "Innovation is endless and hard work will win", providing updated and better products and services for high-end customers all over the world to meet their continuous pursuit of more perfect building curtain wall by high-end customers all over the world.